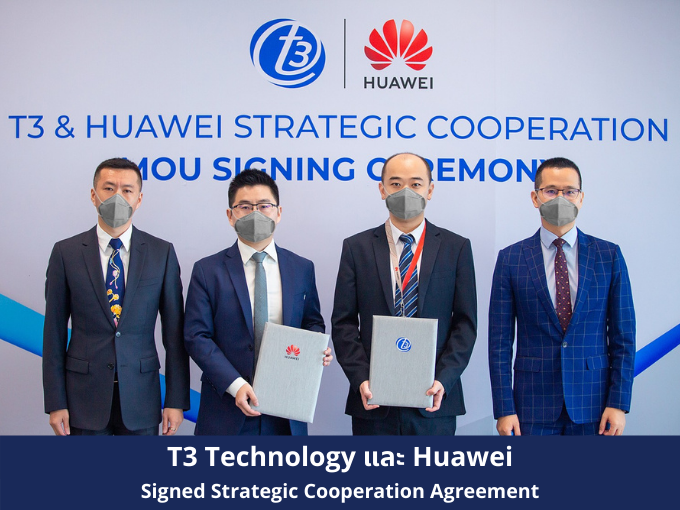 August 9, T3 Technology and Huawei signed a strategic cooperation agreement at the Huawei Thailand headquarters. The two parties will launch a comprehensive strategic cooperation in: consumer business, operator solutions, enterprise network solutions, new energy and Huawei Cloud to jointly promote the development of both parties' businesses. Mr. Nick Wang, the Founder and Chairman of T3 Technology, and Mr. Abel Deng, CEO of Huawei Thailand, jointly witnessed the signing of the agreement and conducted in-depth discussions on the content of cooperation.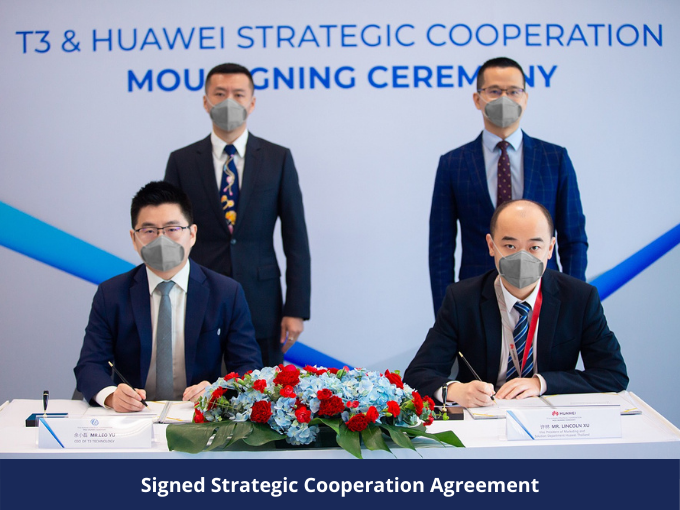 T3 CEO Mr. Leo Yu, T3 Deputy CEO Mr. Eric Geng, T3 CMO Mr. Kevin Guo, T3 Vice President Mr. David Chen, T3 Operation Director Miss Ying Zhou, Vice President of Marketing and Solution Department Huawei Thailand Mr. Lincoln Xu, President of CNBG Huawei Thailand Mr. Alan Liao, President of EBG Huawei Thailand Mr. Kevin Cheng, EVP of EBG Huawei Thailand Mr. Marshall Liu, and Sales Director of TRUE CNBG Huawei Thailand Mr. Bruce Li, attended the signing ceremony and held talks.
Before the signing ceremony, the two parties had in-depth communication on the Thai telecom operator market, enterprise customer market, new energy and Huawei Cloud cooperation opportunities. Abel Deng, CEO of Huawei Thailand, pointed out: I hope that both parties will carry out comprehensive strategic cooperation and combine their respective advantages, open more markets, and build a win-win ecosystem.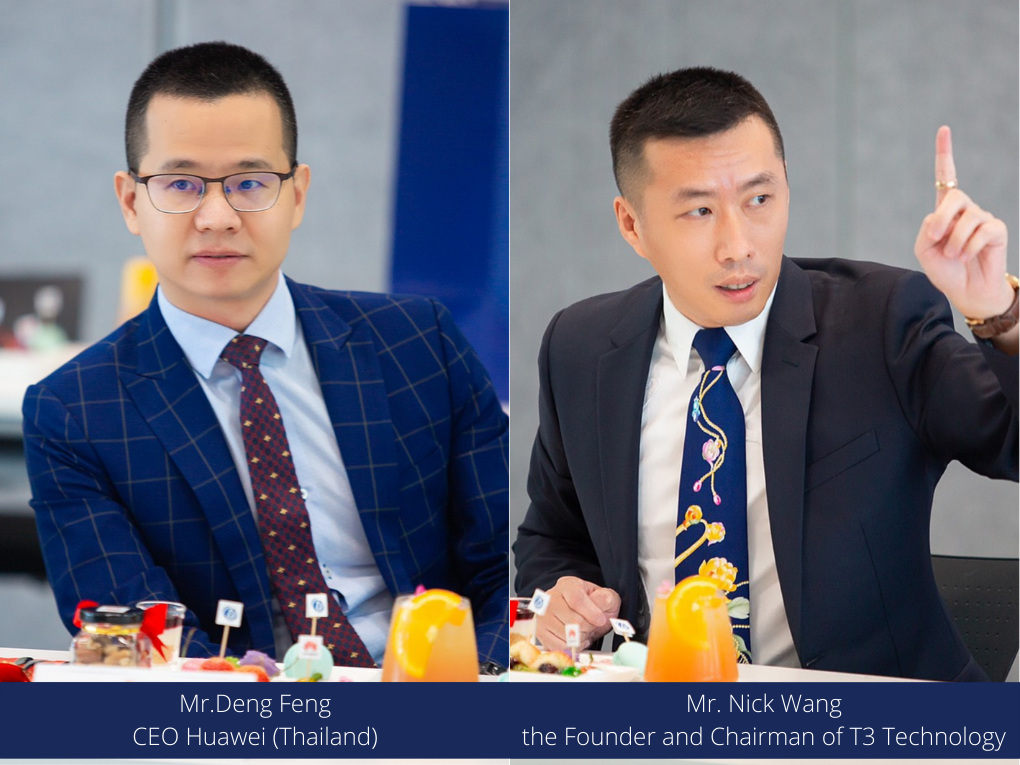 T3 Chairman Nick Wang first thanked Huawei for its continuous support, reviewed the history of friendly cooperation between the two parties, and introduced the development of T3. He pointed out: T3 will uphold the concept of providing customers with advanced solutions and creating value for partners. T3's experience in local operations, project delivery, and system integration capabilities will build long-term cooperation between the two parties in the telecom operator market and enterprise network market and bring value to Thai consumers and enterprises.