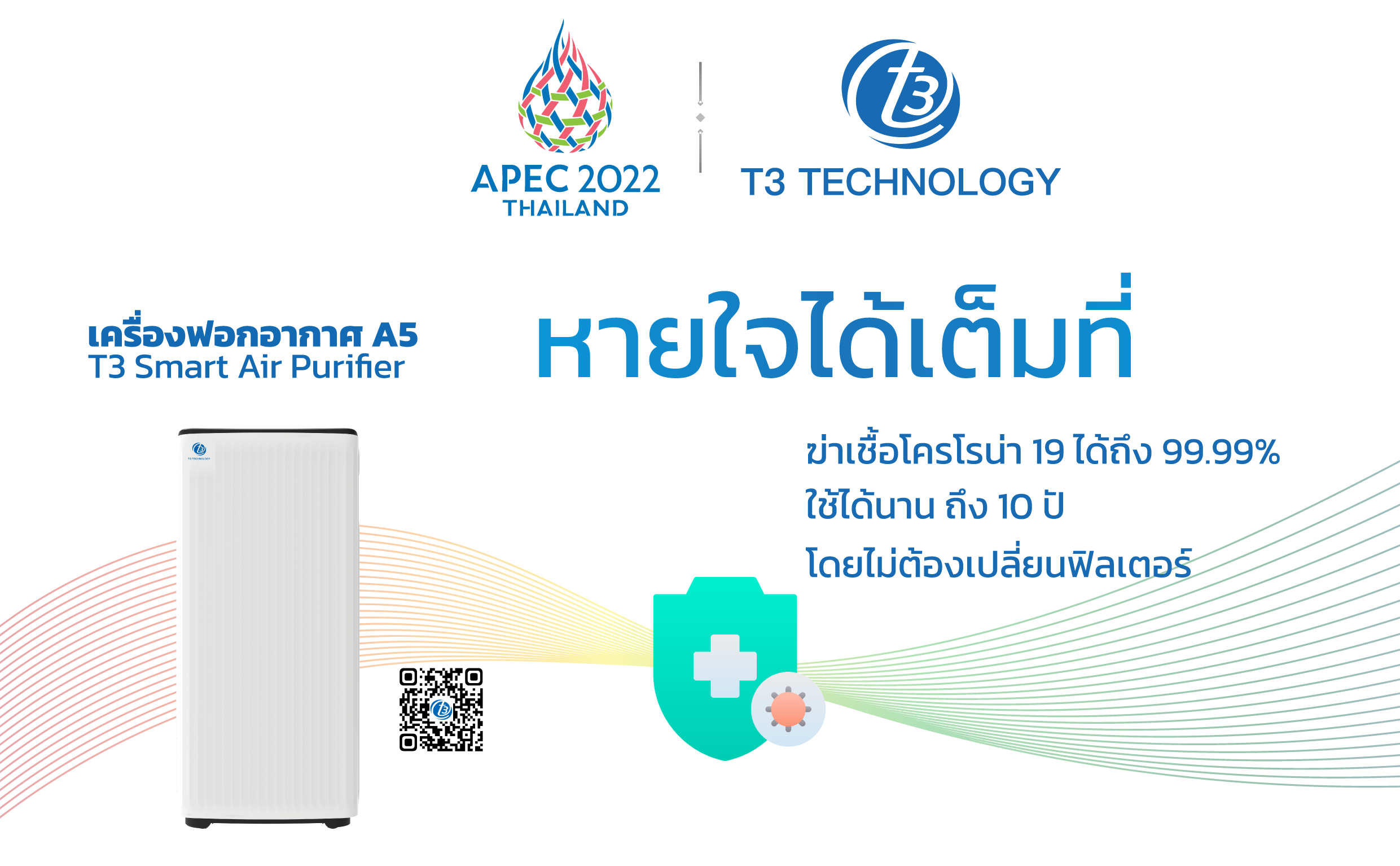 As the host of APEC 2022, Bangkok, while carefully organizing the meeting, attaches great importance to how to ensure the safety and health of attendees in the context of the COVID-19 epidemic. T3 Technology's T3 Smart Air Purifier A5, with its unique built-in 30,000-volt ion field function and up to 99.99% sterilization capacity, has become the designated air purifier for Thailand APEC 2022, to provide health, safety and free breathing protection throughout the conference.

Thailand APEC 2022 main venue, media center
The Thailand APEC 2022 conference took a combination of online and offline meetings, and dozens of international media will participate in the coverage on the spot, so the health and safety of the venue has become an important task. To this end, the organizing committee of the conference sought a guarantee solution from T3 Technology.

Thailand APEC 2022 Speaker's Podium, Guest Room
Air Purifier A5 sponsored by T3 Technology, tested by Texcell in the United States and TUV SUD in Germany, can effectively kill 99.99% of bacteria, fungus and viruses, capture dust particles, decompose formaldehyde molecules, and adsorb them on easy-to-clean collection plates. The organizing committee of the conference stated that T3's equipment will be of great help in ensuring the safety of the venue during the epidemic.
The on-site work reporter expressed great welcome to the T3 device
Thailand APEC 2022 chose T3 Technology as a partner, benefiting from T3 Technology's strong technical background. As a leading telecom solution provider in Southeast Asia, T3 Technology has served more than 3 million households and 8 million users by relying on its strong product R&D capabilities and local end-to-end service system and has a high reputation in the field of high-tech communication equipment in Thailand. T3 Technology deeply cultivates the Southeast Asian market, accurately grasps the market demand, and promotes the whole series of products in various manners. Among them, the new market share of the access network market is the first, and the 5G-related product solutions have achieved large-scale deployment.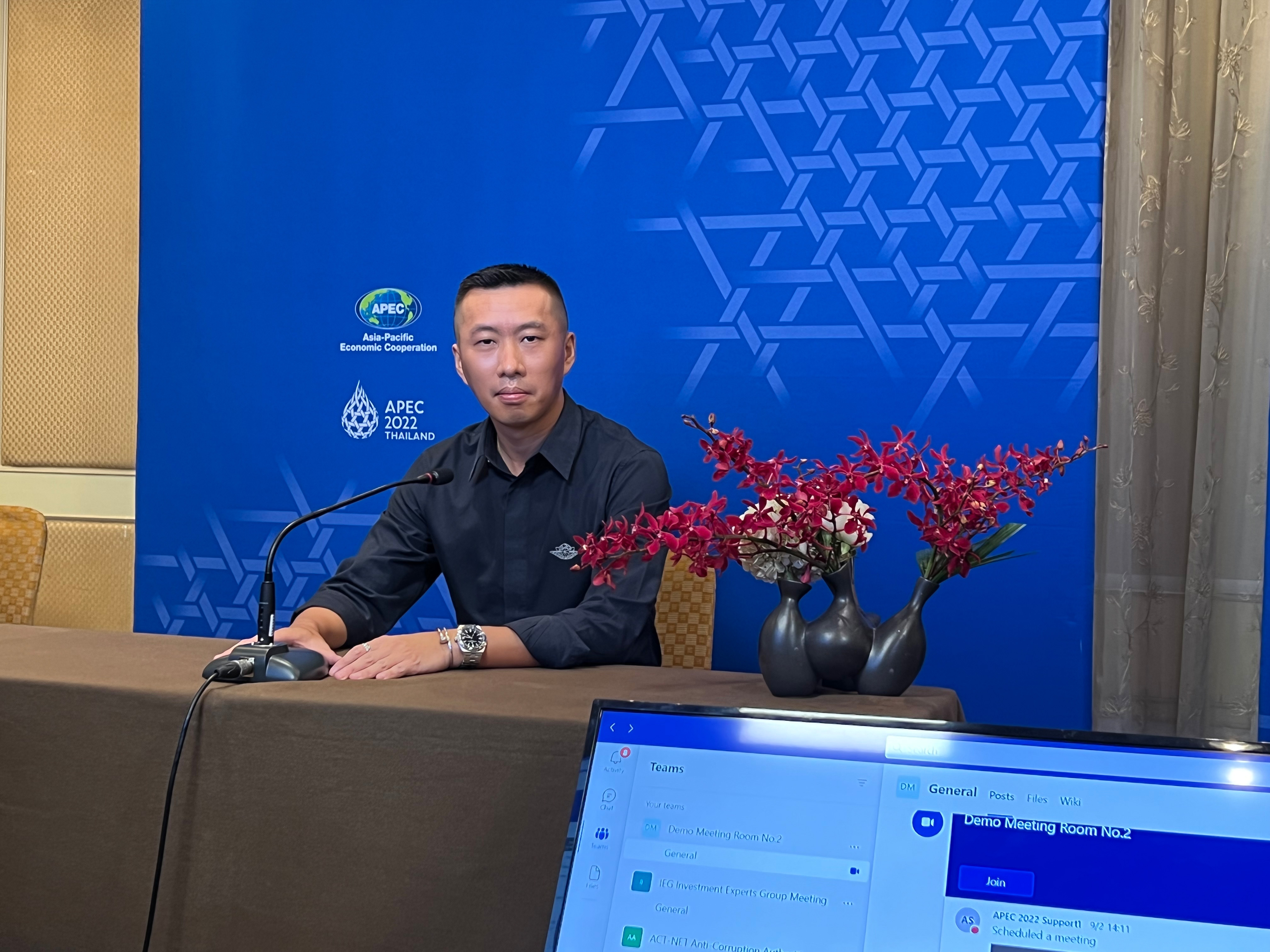 The Organizing Committee of the Conference invited Mr.Nick Wang the chairman of T3 Technology to experience the venue environment
In the field of IoT, T3 Technology has launched online and offline channels simultaneously, and has already deployed in markets such as Thailand and Indonesia. T3 Technology continues to invest in intelligent hardware development, App development and cloud platform construction to build the technological leading edge of T3 Smart IoT brand, covering channels including e-commerce, operators, large chain stores, supermarkets, home appliance stores, home furnishing stores, IT stores and other stores, continue to provide consumers with high-quality products and enjoy the fun brought by technology.
T3 Technology wish Thailand APEC 2022 a complete success