T3 Technology and Broadcom recently held a grand ceremony in Bangkok, announcing the official release of Saturn, T3 Technology's first flagship WiFi7 device for Southeast Asia and other markets.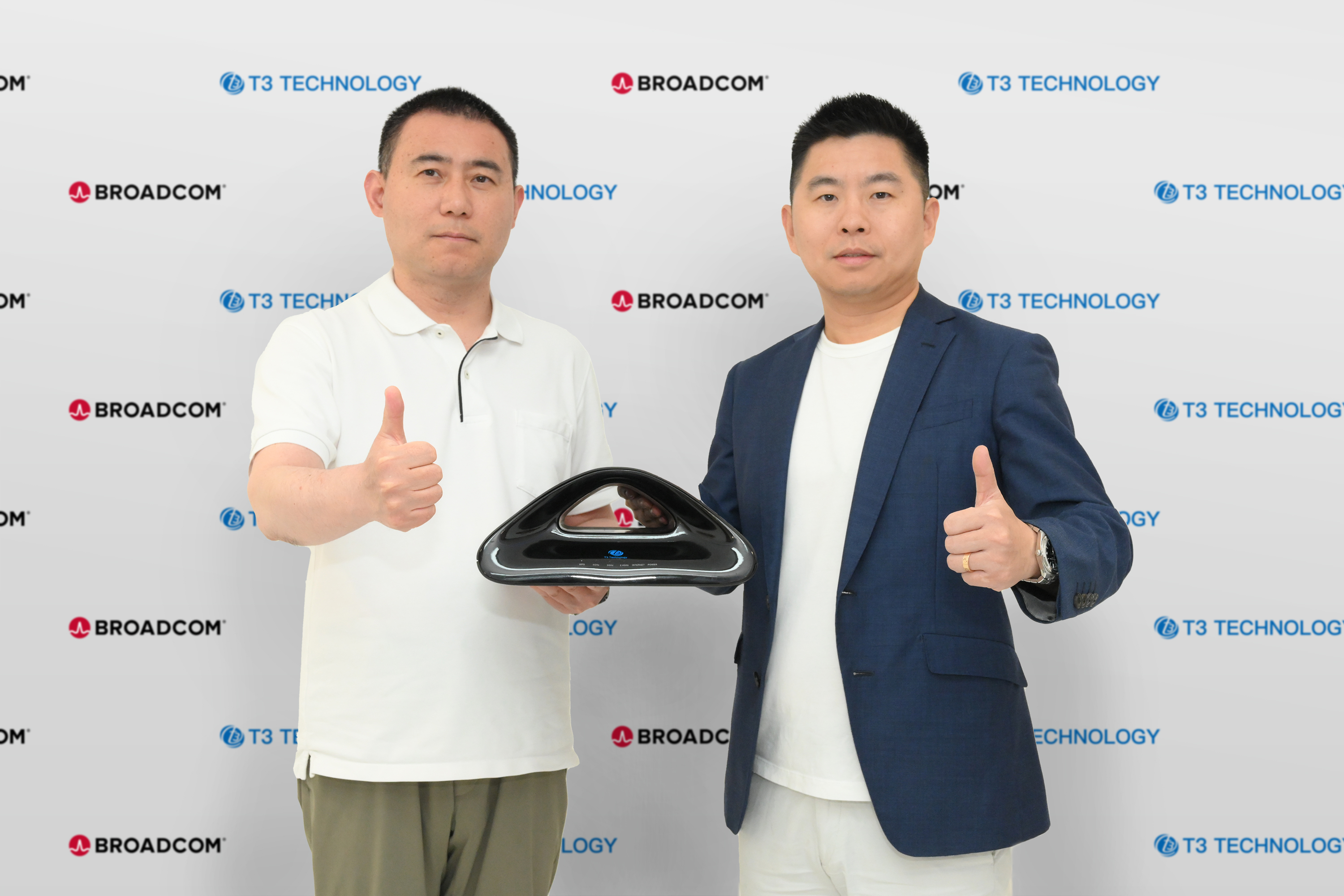 T3 Technology CEO Leo Yu (Right) and Broadcom Marketing Director Daniel Shen (Left)
T3 Technology CEO Leo Yu (Leo Yu) said: "T3 Technology attaches great importance to technology R&D investment and technological innovation. This newly released WiFi7 flagship router supports dual 10 Gigabit interfaces and a maximum wireless throughout 19Gbps. It has a larger coverage area and effectively reduces transmission congestion, making the user experience smoother. The device supports 6GHz new frequency band and 320MHz bandwidth, innovative Multi-link operation and other technologies, which can effectively promote the popularization of 8K products, and extend more functions and experiences of smart products, such as smart industry, AI interaction, smart home, and others."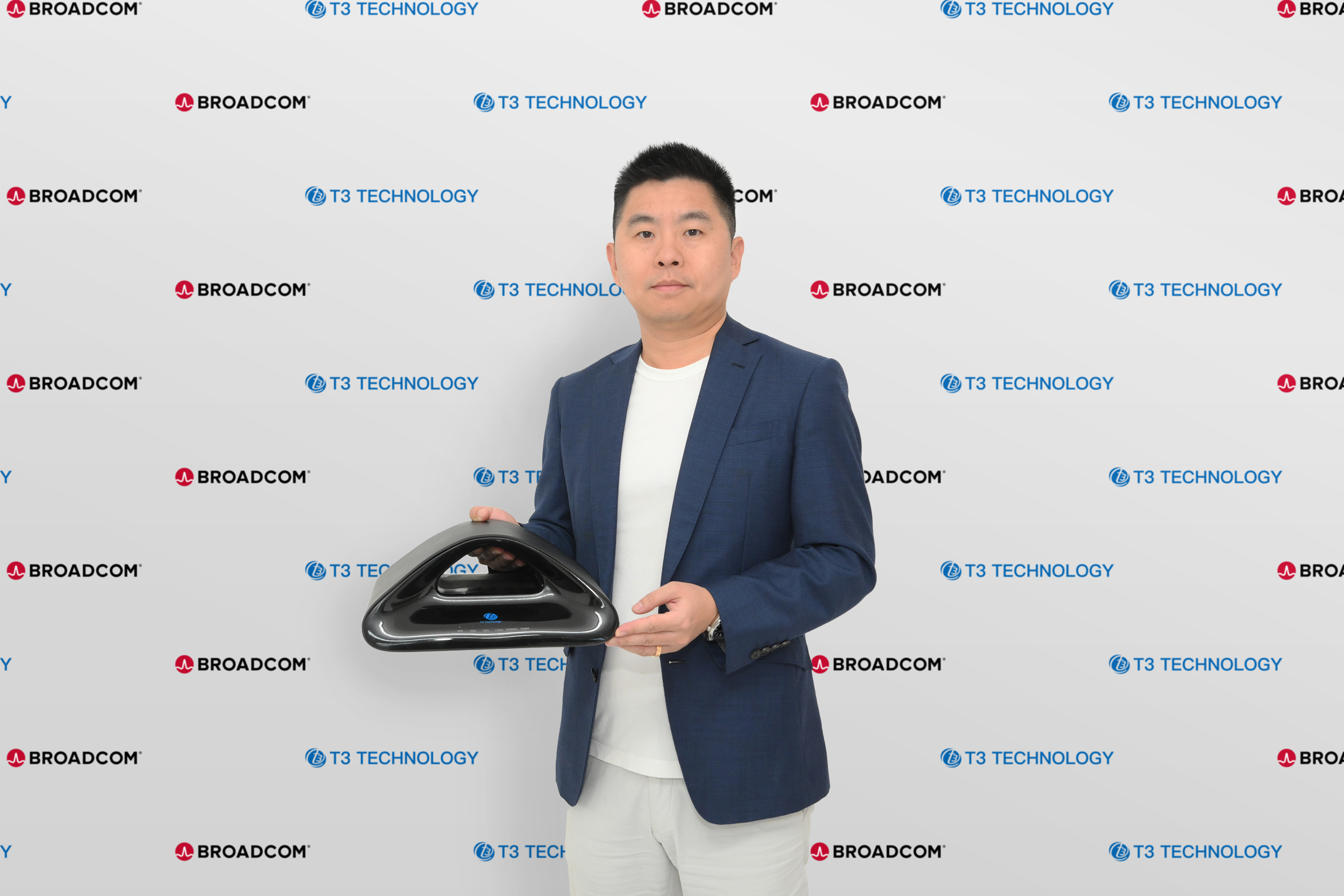 T3 Technology CEO Leo Yu shows off Wi-Fi 7 device to public
Broadcom Marketing Director Daniel Shen said: Broadcom is a global technology leader that designs, develops and supplies a broad range of semiconductor and infrastructure software solutions. Broadcom Tri band 4x4 Wi-Fi 7's advanced platform provides T3 WiFi7 Saturn with a uniquely competitive super performance. Broadcom attaches great importance to the cooperation with T3 Technology, and will join forces with T3 Technology to continuously launch a series of products based on WiFi7 technology in Southeast Asia and other markets, and build a WiFi7 ecosystem, enabling more consumers to obtain the ultimate experience.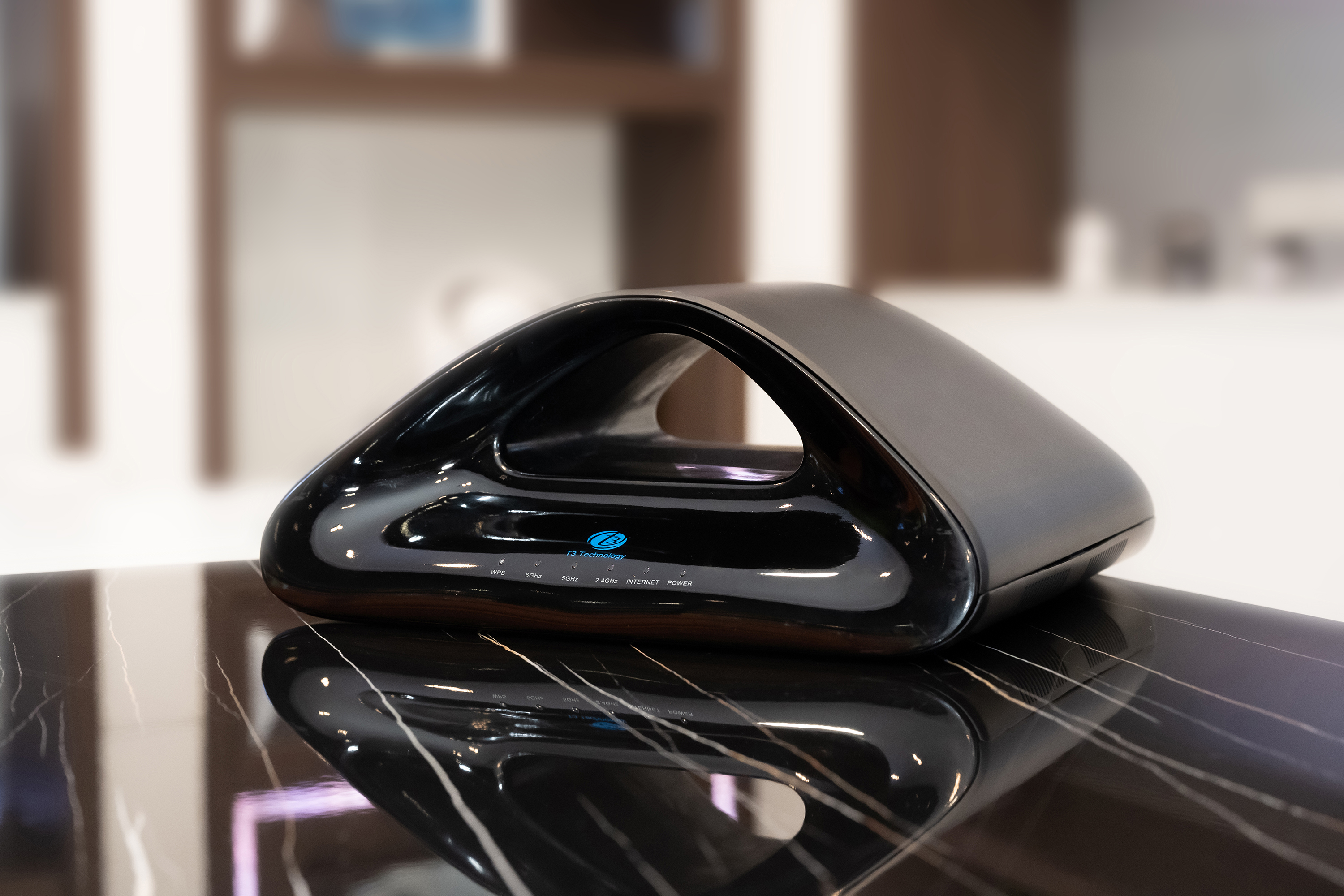 Saturn with a maximum wireless transmission rate of 19Gbps
As a leading technology company in Southeast Asia, T3 Technology has been deeply cultivating the Southeast Asian market, accurately grasping market demand and technology trends, and promoting a full range of products in a comprehensive manner. Its business has deeply expanded into telecommunications, retail, enterprise networks and other fields, relying on strong R&D capabilities and the local end-to-end service system, the products have served more than 5 million families, among which WiFi6 products have the largest market share in Thailand, 5G, new energy, and cloud service related product solutions have achieved large-scale deployment, Smart IoT has launched in-depth cooperation with major retail networks and operators in Southeast Asia, and fully deployed online and offline public channels.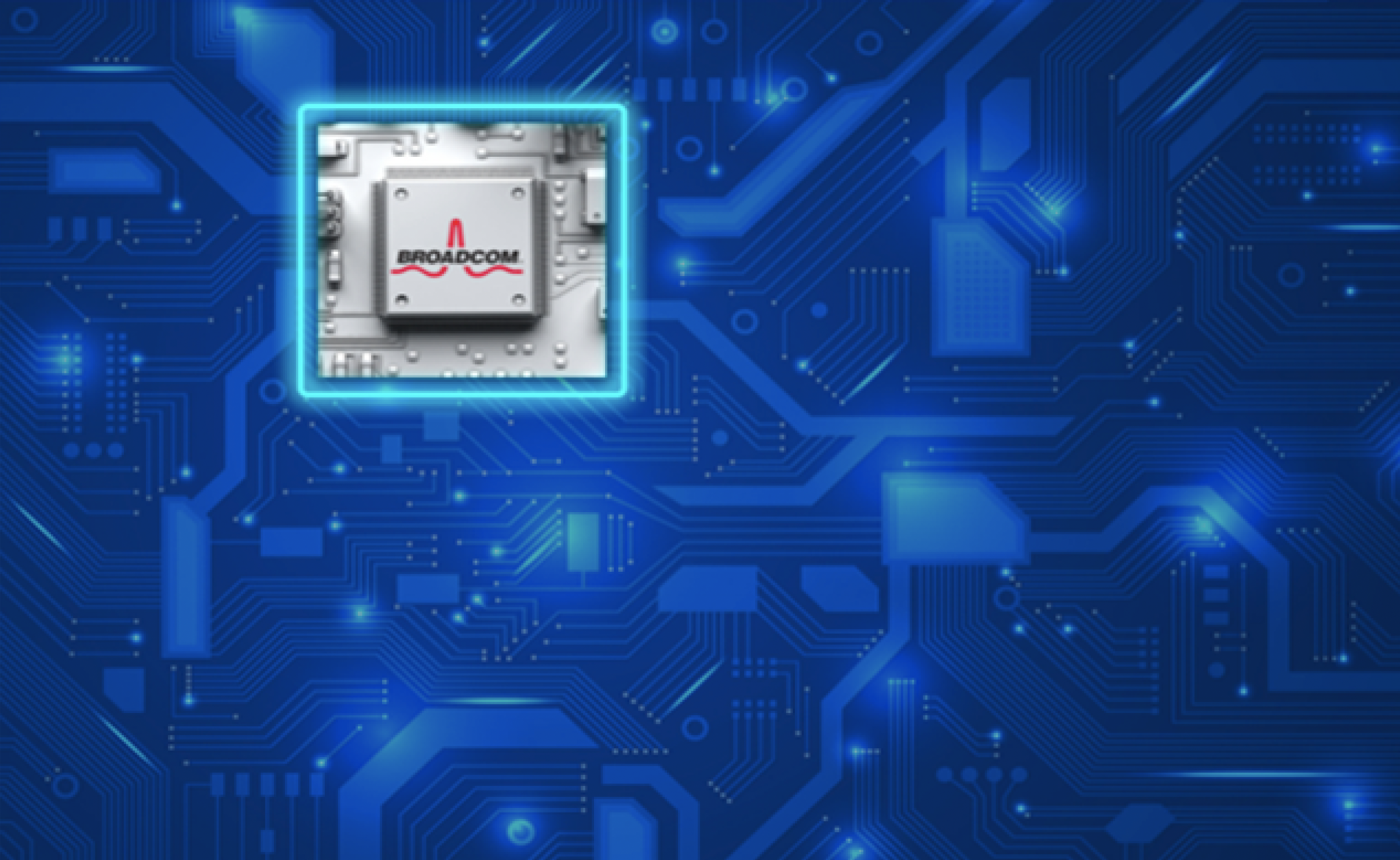 Built-in Broadcom quad-core processor, Saturn has super data processing capability